Custom
Clearance
---------------------------------------------------------------------------------------------------------------------------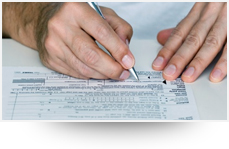 We Offer unparalleled Custom Clearance (Broking) Services. Since our inception, we have been growing day by day as a trustworthy and popular Custom Clearance (Broking) Agents, offering world class Custom Clearing Services from India. It is our endeavor to enhance our customer's satisfaction by offering them right solution at right time.

The Salient Features with the Customs Clearance, includes:

| | |
| --- | --- |
| | |
| | Project Import |
| | Various Export Oriented Scheme such as EPCG, SEZ, SFIS. |
| | Re-import |
| | Re-export |
| | Project Exports |
| | Ship Exports |
In addition to the services for the normal Import and Export by Air & Sea, we can offer a unique Customs Advisory for any and each of the problems, to specifically sooth the requirement of the clients in the best of their interest. This personalised and indepth knowledge and experience of the subject has been at the core of the growth of the very satisfied and loyal clientele over the past 70 years.